Slip and Fall Attorneys in L.A.
The Best Slip and Fall Lawyers in Los Angeles
Expert Attorneys in Slip and Fall Accidents
Defensor Latino: L.A.'s Slip and Fall Lawyers
Sustaining a slip and fall injury can change your life in an instant. If you have been involved in a slip and fall accident, you may be entitled to compensation for your medical treatment, lost wages, and other accident-related expenses. El Defensor Latino has years of experience successfully litigating slip and fall cases throughout Los Angeles and the surrounding California region.
Do not let your slip and fall accident lead to financial devastation: Get the compensation you are owed by requesting a free consultation with our slip and fall attorneys today!
Understanding Los Angeles Slip and Fall Law
Common Slip and Fall Injuries
A slip and fall injury can take many shapes and sizes, ranging significantly in degree of severity from case to case. The most common slip and fall injuries include:
Soft Tissue Damage
Head Injuries/Traumatic Brain Injury
Scrapes, Cuts & Lacerations
Spinal Cord Injuries
In some cases where a slip and fall results in a direct impact to the head, victims may even suffer accidental death as a result of their head trauma.
No matter what type of injury you sustain due to your slip and fall accident, our attorneys have the skills and experience necessary to help litigate your case. Contact our team to schedule a consultation with our slip and fall lawyers today!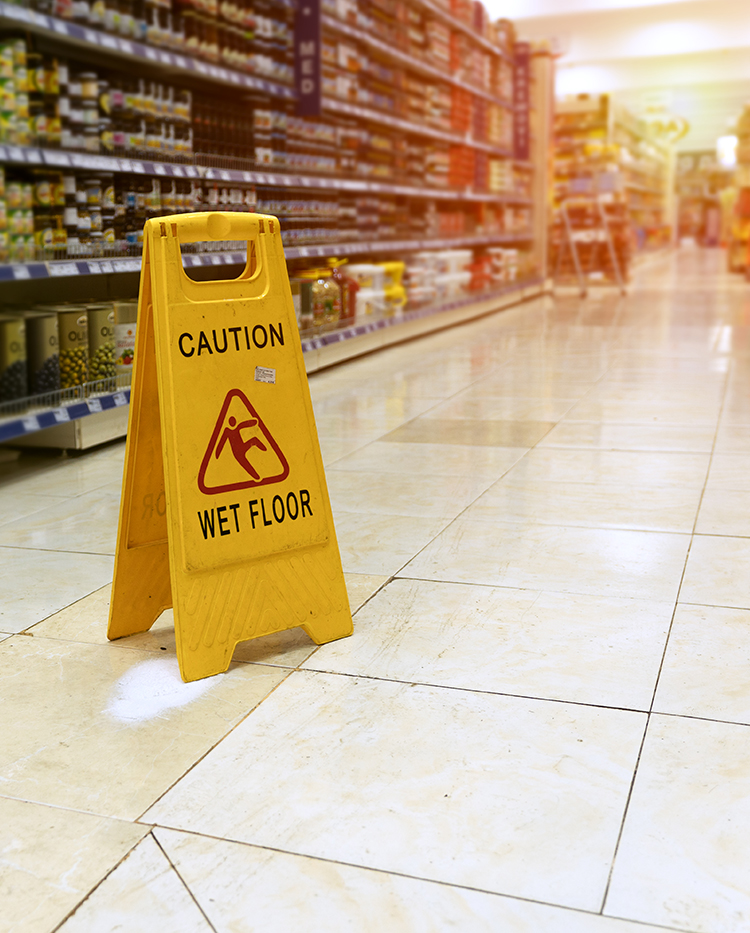 Common Slip and Fall Causes
What we see causes the most slip and fall accidents
Slip and fall accidents can happen for a number of different reasons, some of which may be the fault of a negligent party. The following are just some of the most common causes for slip and fall accidents:
Uneven surfaces without any warning signs.
Recently mopped or waxed floors that have not been appropriately labeled.
Loose floorboards, rugs, and mats, especially on staircases.
Potholes.
Spilled liquids that have not been cleaned.
Unsalted ice or snow.
Trash or debris on the floor.
Poor lighting conditions.
Open desk or cabinet drawers.
Lack of handrails present.
If you have been involved in a slip and fall accident but are unsure whether or not there is an at-fault party, trust El Defensor Latino to provide the legal counsel you need. Our team will evaluate your case free of charge to help you understand your legal options. Schedule your consultation with our slip and fall accident attorneys today!
Were you involved in a slip and fall accident and need to know Your options?
Slip and Fall Accident Law FAQs
What constitutes as a Slip and Fall accident?
A slip and fall accident occurs when the victim slips and falls on the ground due to another party's negligence.  Proving responsibility can be difficult, which is why it is critical to have a knowledgeable legal team by your side to help you secure the best outcome for your case.
When should you hire a Slip and Fall accident attorney?
Immediately after a slip and fall accident occurs, we recommend calling the experienced Slip and Fall attorneys at Defensor Latino at (818) 726-7100. Unless you are questioned by police, do not talk to anybody else about how the accident happened.
Your Slip and Fall Accident Checklist
What should you do if you have been in a Slip and Fall accident?
Take photographs of the surrounding conditions that caused your fall immediately.
Request the presence of a store manager or shift supervisor if the fall happened in a store, and request to file an incident report (be sure you receive a copy of this report).
Request immediate medical attention and an ambulance if you are dizzy, have double vision, have strong headaches, or feel nauseous as these are symptoms of a brain injury.
Assume you are not injured because no blood is present.
Wait several days or weeks to contact a slip and fall attorney.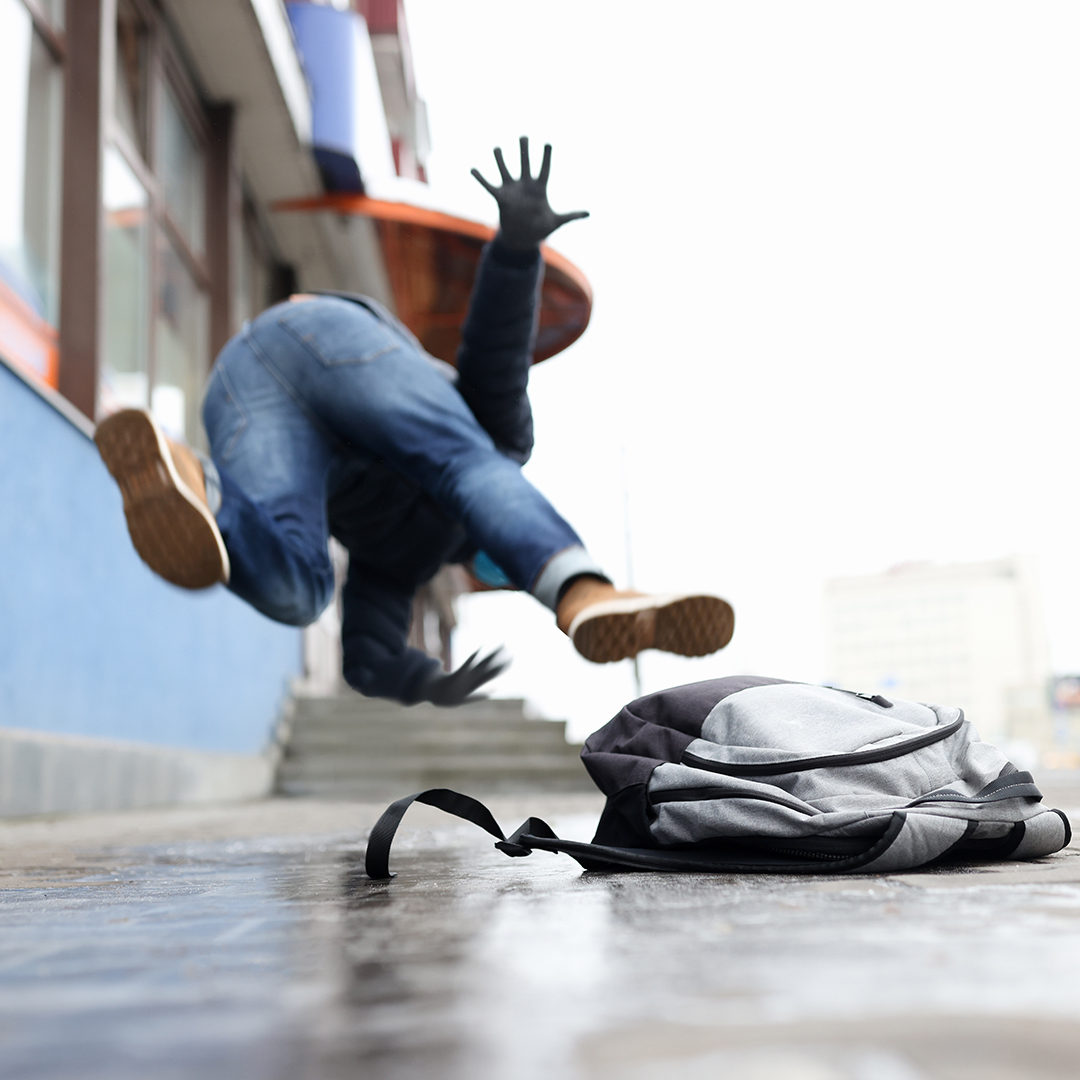 What to Expect
What is the process from injury to settlement?
After suffering a slip and fall accident, your first call should be to Defensor Latino. Should you choose to secure our team for service, we will refer you to a certified medical specialist for treatment of your injuries. We will assign you a "medical concierge;" a designated member of our team dedicated to assist you with the  medical appointments, guiding you through your treatment plan, and suggesting options for your injuries even if you do not have health insurance.
Do not worry about court hearings, court dates, depositions, mediation hearings, or court fees: Our team settles 93% of our clients' slip and fall cases outside of court. We only file a lawsuit on your behalf when it is absolutely necessary to secure better compensation for your accident-related expenses.
Find Your Slip and Fall Attorney at Defensor Latino!
Trust the Experts
If you or a loved one has suffered a Slip and Fall accident in Los Angeles, do not hesitate to contact the legal experts at Defensor Latino. Our bilingual staff has years of experience serving both English and Spanish-speaking clients, settling hundreds of Slip and Fall cases out of court with extraordinary results. Allow us to secure the best outcome for your case by requesting a free consultation with our Slip and Fall attorneys today!