Dog Bite and Animal Attack Lawyer
The Best Dog Bite and Animal Attack Lawyers in Los Angeles
Attorneys working in Dog Bites and Animal Attacks
Defensor Latino: L.A.'s Dog Bite and Animal Attack Lawyers
Your neighbor's dog might seem harmless, but one wrong move can change that in an instant. In the United States, 4.7 million dog bite attacks take place each year with 800,000 of these resulting in medical care. If you have suffered a dog bite attack in Los Angeles, you may be entitled to compensation under California Civil Code Section 3342. Defensor Latino has the qualified dog bite attack attorneys you need to help fight your case and recover the damages to which you are owed.
When you are seeking a "dog bite attack lawyer near me," there is no better team to turn to than Defensor Latino: Contact us for a free consultation with our dog bite attack attorneys today!
Understanding L.A. Animal Attack Laws
Common Dog Bite/Animal Attack Injuries
While the Centers for Disease Control and Prevention (CDC) report that dog bites only make up 1.5% of emergency room visits, these attacks can result in serious, life-altering injuries, including:
Traumatic Brain injury
Crushed Eye socket
broken bones
Puncture wounds
degloving (loss of skin/tissue)
Lacerations & Cuts
Permanent scarring or disfigurement
Defensor Latino has years of experience successfully litigating dog bite attack cases throughout Los Angeles and beyond. Connect with our team to schedule a free consultation and begin reviewing your dog bite attack lawsuit today!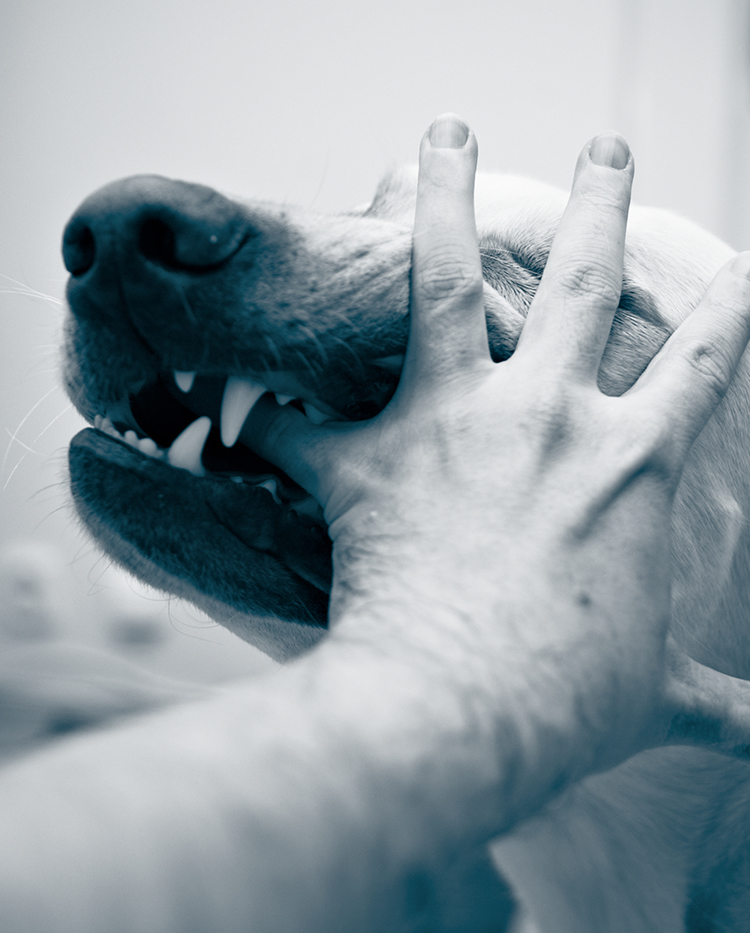 Common Breeds & Causes for Dog Bite Attacks
What we see causes the most animal attacks
The severity and frequency of dog bites largely depends on the type of breed. Specific breeds are considered to be more aggressive than others, and have a higher statistical rate of being involved in dog bite attacks. These breeds include:
Pit Bulls: These dogs are responsible for 66% of dog bites in the U.S.
Rottweilers: This breed accounts for 12% of fatal dog bite attacks in the U.S.
German Shepherds: Used as military and police dogs, their naturally high energy and aggression make them more likely to bite a human.
Doberman Pinschers: While less likely to bite a human, these dogs behave aggressively towards other dogs, making them a possible threat to your pet.
Bull Terriers: Children are most commonly attacked by these dogs in urban areas, and most of these attacks are considered unprovoked.
In addition to the type of breed, there are many scenarios in which a dog of any breed is more likely to bite a human. To decrease your likelihood of being involved in a dog bite attack, follow the tips below:
Do not bend over or approach a dog that is lying quietly.
Avoid approaching a dog when entering into its territory.
Do not wake or tease a sleeping dog.
Do not play with a dog to the point of annoyance or over-excitement.
Do not let your dog go unleashed or roam the streets unsupervised.
Never approach a strange dog without first speaking to its owner.
Do not startle or tease a dog that you do not know.
Never disturb a female dog tending to her puppies.
Do not leave children unattended around any dog under any circumstances.
When a dog does attack, it is important to not scream or run from it. Do not stare it directly in the eyes as the dog will take this as a threat. If you get knocked down by a dog, immediately go into the fetal position and remain still.
Were you involved in an animal attack and need to know your options?
California's Strict Liability Dog Bite Statute
How to understand who is at fault
Unlike other states, California does not apply the "one-bite" rule requiring injury-causing dogs to have at least one other attack on its record to be considered dangerous. Instead, California applies a strict liability statute under California Civil Code Section 3342. Under this statute, "the owner of any dog is liable for damages suffered by any person who is bitten by the dog while in a public place or lawfully in a private place."
Put simply, if you are attacked by any dog on any property to which you have a legal right to be present, you may sue the owner for damages. More importantly, dog owners are almost always liable for injuries caused to another person, meaning it is highly likely you will win your dog bite attack lawsuit.
The first step to winning a dog bite attack lawsuit is having a strong legal team by your side. Contact Defensor Latino for your free dog bite attack attorney consultation today!
Dog Bite Attack FAQs
How do I know if a dog bite attack is worthy of a claim?
Under California Civil Code Section 3342, almost any dog bite attack is worthy of a claim against the owner. It does not matter if you were interacting with the animal prior to the attack or if the owner is blaming you for the incident. So long as you have a legal right to be on the property where the attack took place, you may be entitled to compensation for any injuries sustained in a dog bite attack.
When should I hire an animal attack attorney?
Immediately following a dog bite or animal attack, your first call should be to Defensor Latino at (818) 726-7100. Unless you are questioned by animal control personnel or paramedics, do not speak to anyone else about how the accident happened.
Your Dog Bite/Animal Attack Checklist
What should you do if you have been bitten by a dog or animal in L.A.?
Take photographs of the dog or animal that attacked you and obtain the full name and address of its owner.
Ask any witnesses for their names and phone numbers and provide that information to the Animal Control Agency who responded to the scene.
Ask Animal Control personnel for the report number and name of their agency.
Request immediate medical attention and an ambulance if you are dizzy, have double vision, have strong headaches, or feel nauseous as these are symptoms of a brain injury.
Wait several days or weeks to contact an animal attack attorney.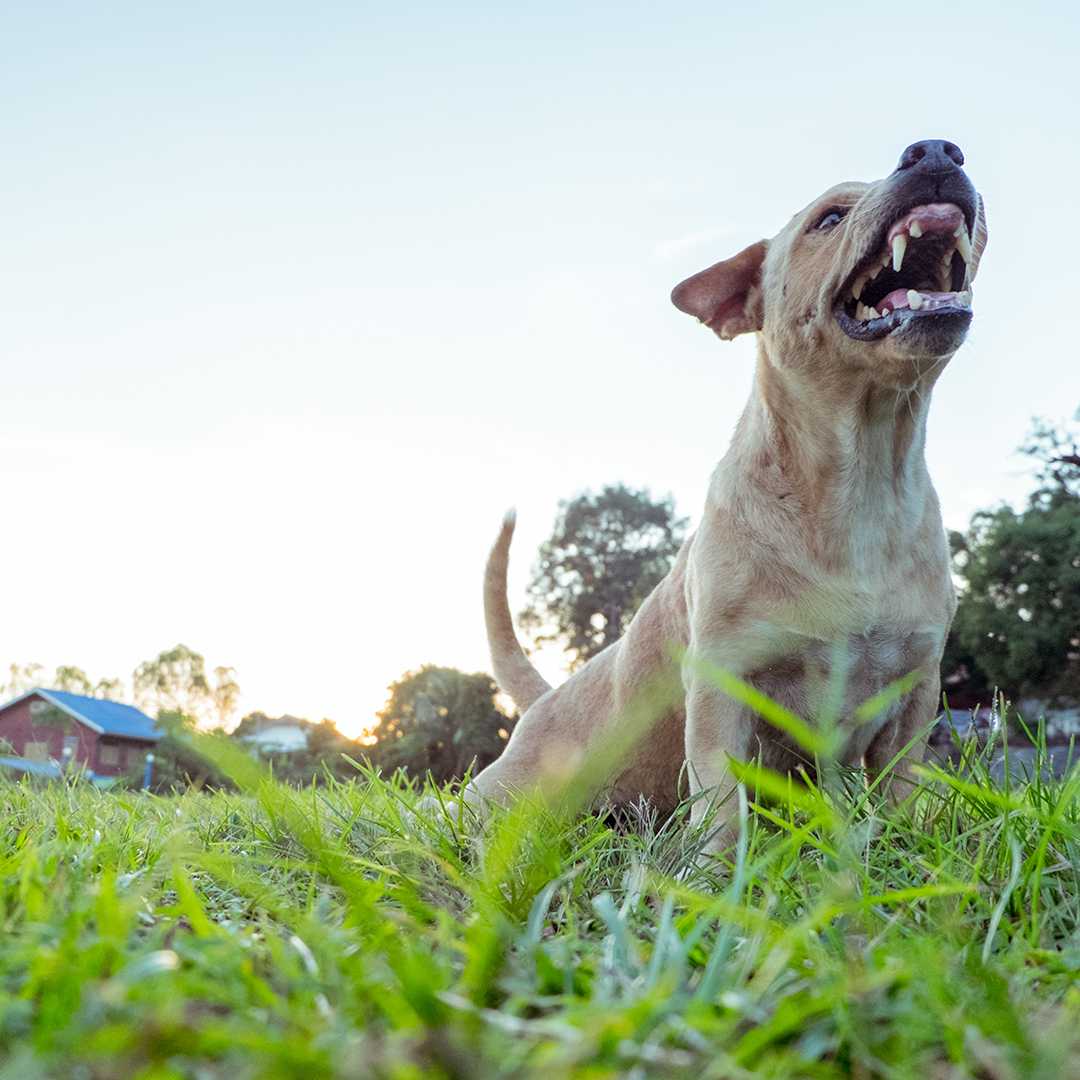 What to Expect
What will a dog bite attorney do for me?
First, our legal team will review your dog bite attack case free of charge to help you better understand your options. If you do decide to hire us, we will connect you to a certified medical specialist so that you can receive the expert treatment you deserve for your injuries. We will assign you a "medical concierge;" a designated member of our team dedicated to scheduling medical appointments, guiding you through your treatment plan, and helping you identify treatment options even if you do not have health insurance. Our team will advance any and all costs, and you will not pay the attorney's fees until your case is settled.
You will not need to worry about court hearings, court dates, depositions, mediation hearings, or court expenses, either. Our team settles 93% of cases outside of court, only filing a lawsuit on your behalf if we feel the settlement offer is insufficient for your injuries or when no settlement offer has been made.
Defensor Latino: Your Dog Bite/Animal Attack Lawyers
Trust the Experts
At Defensor Latino, our team of expert dog bite accident attorneys has a proven track record for handling and resolving dog bites and animal attacks throughout the state of California. We have litigated or settled out of court hundreds of dog bite attack cases, earning extraordinary results for each of our clients.
Allow us to help you recover the damages you are owed following your dog bite attack by scheduling a free consultation with our L.A. legal team today!