Rideshare Accident Lawyer
The Best Rideshare Accident Lawyers in Los Angeles
Attorneys Covering Rideshare Accidents
Defensor Latino: L.A.'s Rideshare Accident Lawyers
Being involved in a rideshare accident can result in life-altering injuries that have the potential to financially devastate victims. When a rideshare accident takes place, you may be entitled to compensation for your medical expenses, lost wages, and pain and suffering under California state law. Defensor Latino's expert legal team has a proven track record for earning victims of rideshare accidents in Los Angeles the maximum compensation owed to them under the law.
Allow our rideshare accident attorneys to help you recover the damages to which you are entitled: Contact Defensor Latino to schedule a free rideshare accident consultation today!
Understanding Rideshare Accident Laws in L.A.
Common injuries involved in rideshare accidents
Whether you have been hit by an Uber or Lyft driver or were in a ridesharing vehicle that was in an accident such as an Uber, Lyft, or taxi, the resulting injuries can range from minor to severe. The following are just some of the most common injuries that victims sustain during a rideshare accident:
Bruising
Traumatic Brain Injury
Scrapes, Cuts, & Lacerations
Spinal Cord Injuries
Broken Bones
Internal Bleeding
Whiplash
Accidental death
If you were injured in a rideshare accident in California, you could be entitled to compensation for your medical treatment. Contact our rideshare accident attorneys to schedule your free consultation today!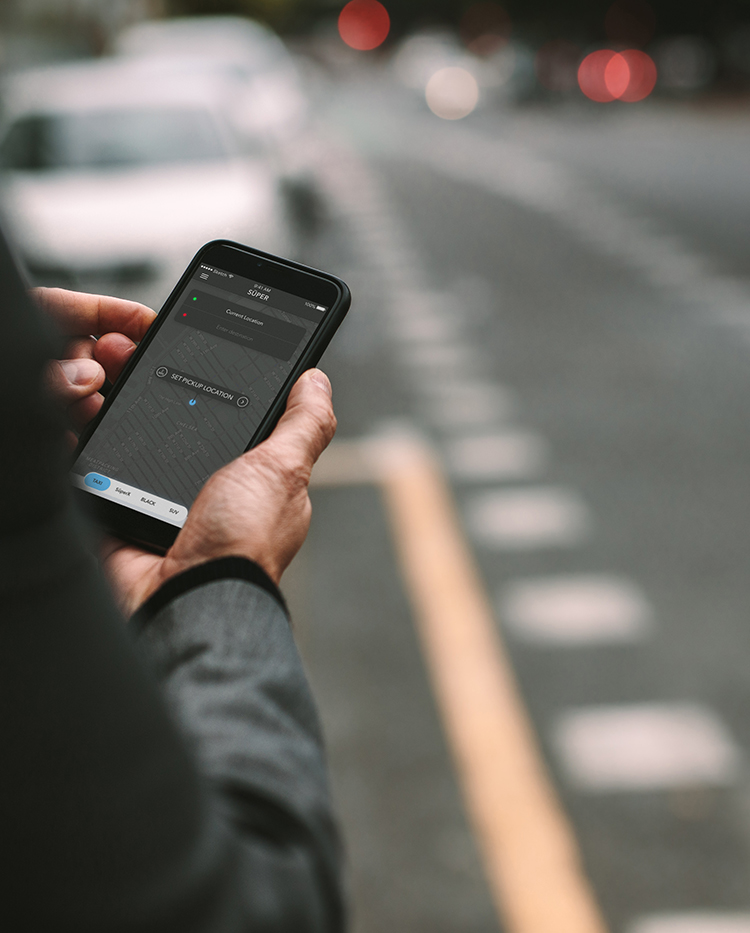 Common Rideshare Accident Causes
What we see causes the most rideshare accidents
There are a number of factors that can contribute to a rideshare accident, including the following:
Distracted Driving: Uber and Lyft drivers often rely on their phones for directions when obtaining new riders, increasing their likelihood of being distracted and getting into an accident.
Stop Safety: Many rideshare drivers simply stop wherever their GPS tells them to, regardless of whether or not it is safe to do so.
Reckless Driving: In an effort to finish out their current fares or pick up new clients, drivers may speed or use other aggressive driving tactics that increase their likelihood of being involved in a collision.
Improper Maintenance: Because Uber and Lyft drivers rely on their personal vehicles, they may not be as well-maintained as private or public transportation fleets that undergo routine service.
Additional Factors: Other common causes of rideshare accidents include driver fatigue, negligence, and driving while under the influence of drugs or alcohol.
Whatever the cause of your rideshare accident may have been, our team has the skills and resources available to help you secure the compensation you are owed under California state law. Contact us to begin reviewing your rideshare accident case today!
Were you involved in a rideshare accident and need to know your options?
Rideshare Accidents & California Law
How to understand who is at fault
In the state of California, the agency that regulates rideshare companies is the California Public Utilities Commission (CPUC). Through this agency, the following laws apply to all rideshare companies and their drivers:
All drivers must clearly display their Lyft or Uber decals on the front and back passenger-side windshields while on the app.
All drivers must pass an annual background check to remain active.
All vehicles must be in compliance with California state vehicle emissions guidelines.
All drivers must undergo a vehicle inspection once every 12 months or every 50,000 miles — whichever occurs first.
Rideshare drivers may not refuse service to any passengers with service dogs and may not request proof that the dog is a service animal.
California operates under a traditional fault or tort liability system, meaning that responsible parties for rideshare accidents will be held liable for any damages. This includes the rideshare driver, rideshare company, and/or the driver operating the vehicle which caused the accident. Since rideshare accidents are considered personal injury cases under the eyes of California law, victims have two years from the date the accident took place to file a claim.
Have questions after your rideshare accident? Get the legal answers you need by scheduling a free rideshare accident legal consultation with Defensor Latino today!
Your Rideshare Accident Checklist
What should you do if you have been in a Rideshare accident in L.A.?
Call 9-1-1 and request law enforcement to come to the scene of the accident and write a report.

Ask any witnesses to stay until the police arrive so they may provide their version of events.

Request the names and phone numbers of any witnesses who cannot remain on-scene so that you can provide this information to the officers once they arrive.
Inform law enforcement of any pain or discomfort you feel as soon as they arrive.
Assess the injuries of anyone with whom you are riding.
Get the license plate, make, and model of the vehicle that hit you and the one you were riding in, along with the full name, driver license number, and insurance policy number from both drivers.
Request immediate medical attention and an ambulance if you are dizzy, have double vision, have strong headaches, or feel nauseous as these are symptoms of a brain injury.
Agree to the at-fault driver's request to not get police involved to avoid an increase to their insurance premium.
Agree to the other driver's promises to pay for damages out-of-pocket.
Assume law enforcement will obtain the names, phone numbers, and addresses of all witnesses present.
Assume that if law enforcement talks to the witnesses that their information and statements will appear in the collision report.
Assume you are not injured because there is no blood.
Report the accident to your own insurance company and/or the other driver's insurance company without our assistance.
Wait several days or weeks to contact a rideshare accident attorney.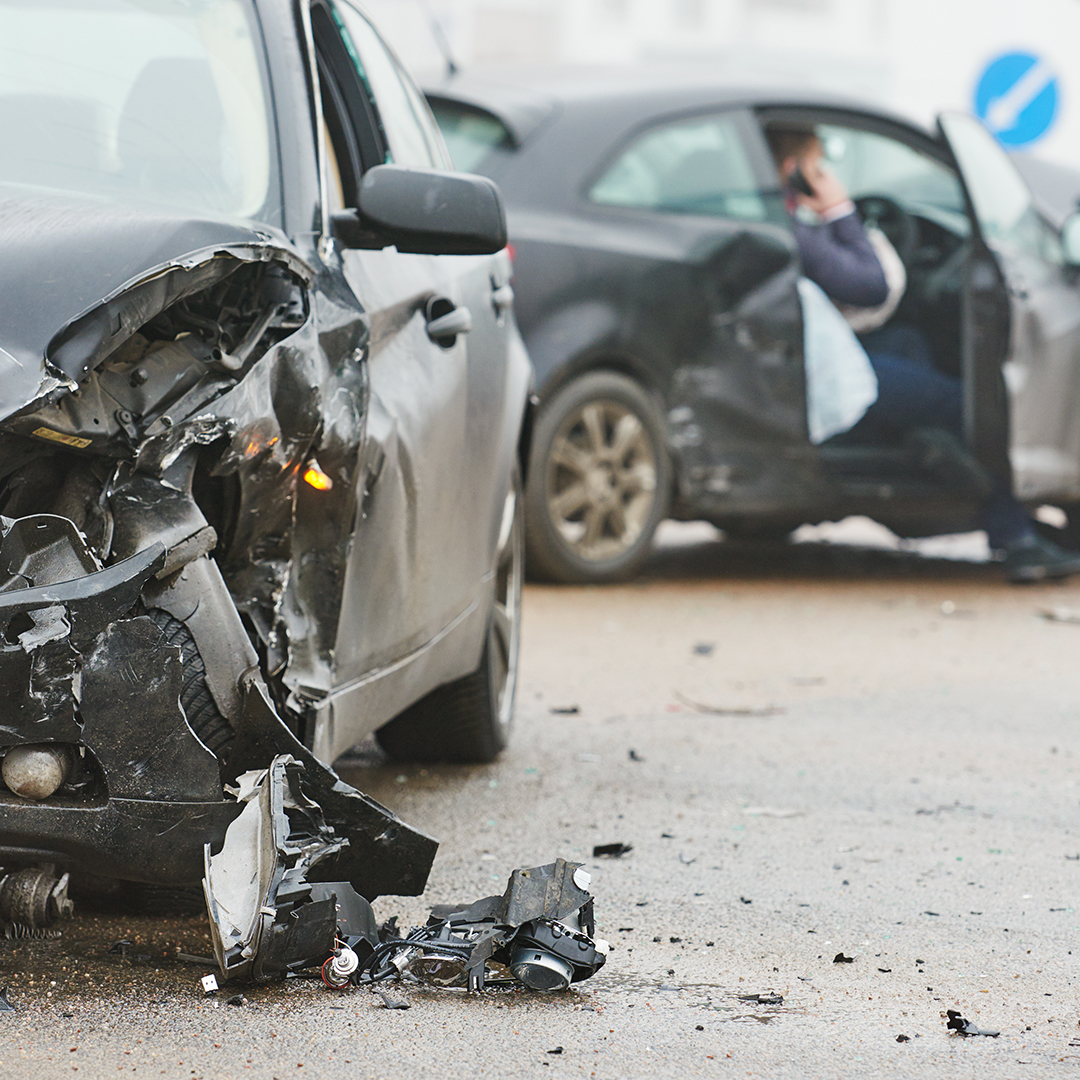 What to Expect
What is the process from injury to settlement?
After you have been involved in a rideshare accident, your first call should be to a rideshare accident attorney. Once our team has reviewed your case for free and you decide to hire us, we will refer you to a certified medical specialist who will treat your injuries. We will request the collision report and file your case with any and all insurance companies involved the same day that we are hired, so long as all client paperwork is signed and returned to our office by 4 P.M. on a weekday.
Our team will schedule your first appointment and assign you an in-house "medical concierge." This member of our staff will be responsible for scheduling future doctors' appointments, guiding you through your treatment plan, and making recommendations for your injuries even if you do not have health insurance. Our team will advance any and all costs, and you will not pay the attorney's fees until your case is settled. 
You also will not need to worry about court hearings, court dates, depositions, mediation hearings, or court expenses. We settle 93% of our clients' rideshare accident cases out of court, only filing a lawsuit on your behalf when we feel the settlement offered is too low or when no settlement has been reached. And remember… if we do not win, we do not charge!
Defensor Latino: L.A.'s Rideshare Accident Attorneys
Trust the Experts
When you or someone you love is involved in a rideshare accident in Los Angeles, trust El Defensor Latino to provide the expert legal counsel you need. Our team of bilingual rideshare accident attorneys have served the needs of countless English and Spanish-speaking clients throughout California, earning extraordinary results for their personal injury cases. Allow our team to help you recover the damages to which you are entitled by scheduling a free consultation with our rideshare attorneys today!