Elder Abuse Attorney
The Best Elderly Abuse Lawyers in Los Angeles
Expert Attorneys in Elder Abuse
Defensor Latino: Los Angeles Elder Abuse Attorney
Trusting the care of an elderly loved one to another person or health care facility is a difficult decision to make. When this trust is violated due to elder abuse, you need a knowledgeable attorney by your side to help you seek legal recourse. Defensor Latino's elder abuse lawyers have years of experience litigating elderly abuse cases throughout Los Angeles and neighboring California cities. We act as your partner, fighting for your right to maximum compensation under state law for your suffering.
Do not allow the abuse of your loved one to go un-rectified: Schedule a free consultation with the elder abuse attorneys at Defensor Latino today!
Understanding Elder Abuse Laws in L.A.
Signs & Symptoms of Elder Abuse
Spotting the signs of elder abuse is essential to protect the welfare of your loved one. According to the National Institute of Health, elder abuse can happen to any older person by a loved one, caregiver, or stranger. It can happen at home, at a relative's house, or in a healthcare facility. There are many different types of abuse, and each type of abuse comes with its own set of symptoms:
Physical
Unexplained bruises, burns, or scars
Emotional or Psychological
Seems depressed, confused, or withdrawn
Sexual
Isolated from friends and family
Neglect
Appears dirty, underfed, dehydrated, over- or undermedicated, or not receiving needed care for medical problems
Financial
Recent changes in banking or spending patterns
Abandonment
Has bed sores or other preventable conditions
If you suspect that your loved one may be the victim of elder abuse, contact the elder abuse attorneys at Defensor Latino immediately to schedule your free consultation! Call (818) 726-7100 today.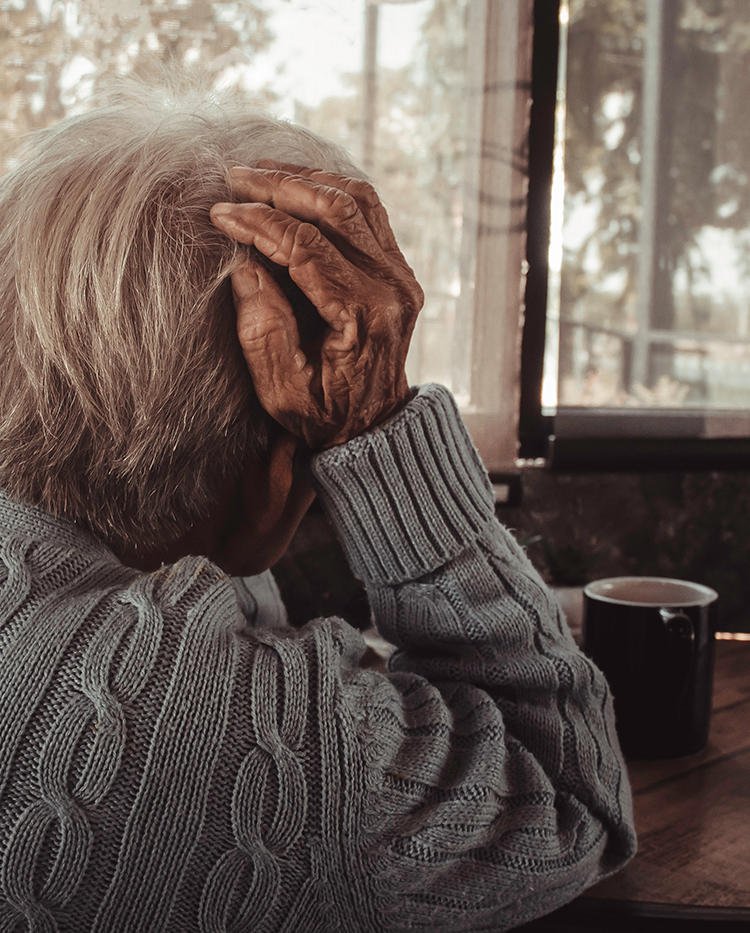 When should I hire an elder abuse attorney?
Immediately after you suspect that your loved one has been subjected to elder abuse, contact the elder abuse attorneys at Defensor Latino at (818) 726-7100. We will review your case for free to help you better understand your legal options.
What will an elder abuse attorney do for me?
If you do decide to hire our team after your free elder abuse legal consultation, we will hire medical experts to review the medical records we obtain from the facility in question at no cost to you. Should it be necessary, we will refer your loved one to the most renowned medical specialist in their field of expertise to assess their injuries. Our team will advance any and all costs and you will not pay the attorney's fees until your case is settled.
Has a loved one Been the victim of elderly abuse and you need to know your options?
Your Abuse Against the Elderly Checklist
What should I do if I suspect my loved one is being subjected to elder abuse?
Take a picture of the condition that raised your suspicions about possible abuse taking place.
Pay special attention to any news that other patients have been abused in the same facility.
Pay special attention to emotional withdrawal symptoms from your friend or relative; especially if they are usually positive and pleasant.
Request the presence of the facility's manager or shift supervisor and request an explanation for the condition in which you found your loved one.
If the signs of neglect are too serious, call 9-1-1 immediately and wait for the paramedics to arrive.
Assume any of these warning symptoms are the result of your loved one's age or health condition.
Wait several days or weeks to contact an elder abuse attorney.
Defensor Latino: California's Elder Abuse Lawyers
Trust the Experts
There is no excuse to acquiesce for the abuse of an elderly loved one. If you suspect that your loved one has been subject to abuse, the elder abuse attorneys at Defensor Latino are here to help litigate your case. We have helped resolve hundreds of elder abuse cases throughout California, earning extraordinary results for our clients. Allow us to fight on his or her behalf for the justice your loved one deserves.