Car Accident Lawyer
The Best Auto Accident Lawyers in Los Angeles
Expert Auto Accident Attorneys
Defensor Latino: L.A.'s Car Accident Attorney
Being involved in a car accident is one of the most harrowing experiences that can happen to a person. Without the right auto accident attorney by your side, that experience can quickly worsen. At Defensor Latino, our personal injury attorneys have years of experience helping clients recover the damages they are owed following a car accident in Los Angeles.
Your search for "car accident attorneys near me" ends now: Contact Defensor Latino to schedule a free car accident legal consultation with our team today!
Understanding Car Accident Law in L.A.
Common Car Accident Injuries
Car accident personal injuries can vary in degree of severity. The type of injury sustained and its severity depend on a number of factors, including whether or not the injured party wore a seatbelt; where the car was hit in relation to the person's position; and whether it was a low-speed or high-speed collision. At Defensor Latino, our team has experience helping victims who have suffered many of the most common injuries incurred from a car accident, including:
Scrapes, Cuts & Lacerations
Bruises
Traumatic Brain Injury
Whiplash & Neck Injuries
Chest Injuries
Facial Injuries
Spinal Cord Injuries
Psychological Damage
Internal Injuries
Broken Bones
Burn Injuries
El Defensor Latino has a proven track record for winning car accidents cases in Los Angeles. Schedule a free consultation with our team to begin litigating your case today!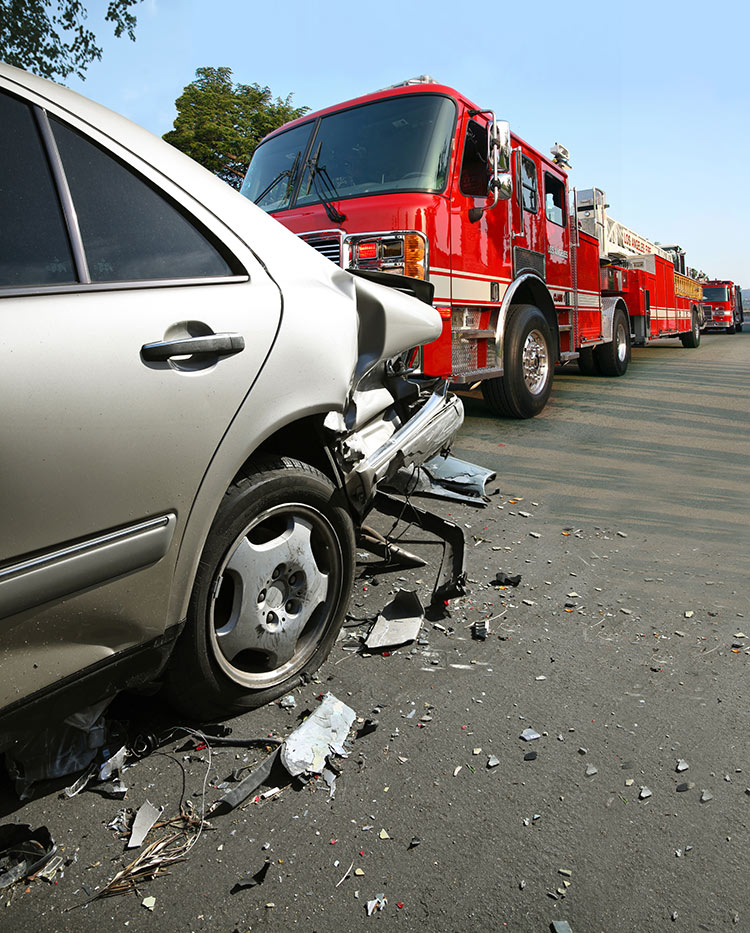 Common Car Accident Causes
What we see causes the most auto accidents
There are a number of reasons that can lead one to become involved in a car accident. The most common causes of car accidents include:
Distracted Driving
Driving Under the Influence (DUI)
Driver Inexperience
Driver Fatigue
Poor Decision-Making
It is important to determine what the root cause of your car accident is so that you can recover any damages you are owed to help pay for medical expenses and for the property damages you suffered as a consequence of someone else's negligence. Your Defensor Latino personal injury attorney can help you identify who is at-fault for your car accident: Contact our team for your initial consultation today.
Were you involved in an auto accident and need to know Your options?
Car Accident Law FAQs
When should you hire an auto accident attorney in L.A.?
Immediately following an auto accident, you should call Defensor Latino at (818) 726-7100 for a free consultation. Unless you are questioned by the police, do not talk to anybody else about how the accident happened; not even to your own insurance company!!!!!! Allow our team to handle all aspects of your case, including reporting the accident to your insurance carrier.
What will a car accident attorney do for you?
At Defensor Latino, our team will carefully evaluate your case at no charge. If you do decide to hire us, we will refer you to a certified medical specialist so that you can receive the expert treatment you need for your injuries. From there, we will develop an airtight case to help you recover the damages you are owed. Our team will advance any and all costs, and you will not pay the attorney's fees until your case is settled.
Your Car Accident Checklist
What should you do if you have been in a car accident in L.A.?
Call 9-1-1 and request law enforcement to come to the scene of the accident and file a report.
Assess your passenger(s) for injuries and request an ambulance if necessary.
Ask politely for witnesses to stay until the police arrive so they can provide their version of events.
Ask any witnesses for their names and phone numbers if they have to leave and cannot wait for the police to arrive; be sure to provide this information to the officers.
Inform law enforcement of any injuries, pain, or discomfort as soon as they arrive; even if they do not ask.
Get the license plate, make, and model vehicle that hit you; if you were a passenger, get this information for the vehicle in which you were riding as well.
Request immediate medical attention and an ambulance if you are dizzy, have double vision, have headaches, or are nauseous.
Blindly believe in the apologies of the person that hit you and their requests to not get the police involved.
Agree to the other driver's request to keep this "between us" or trust an arrangement for them to pay for damages out-of-pocket to avoid an increased insurance premium.
Assume law enforcement will obtain the names, phone numbers, or addresses of witnesses to the accident.
Assume that if law enforcement spoke to a witness, their information and statements will appear on the collision report.
Assume you are not injured because there is no blood.
Report the accident to your own insurance company or the driver's insurance company without a lawyer's assistance.
Wait several days or weeks to contact a knowledgeable car accident attorney.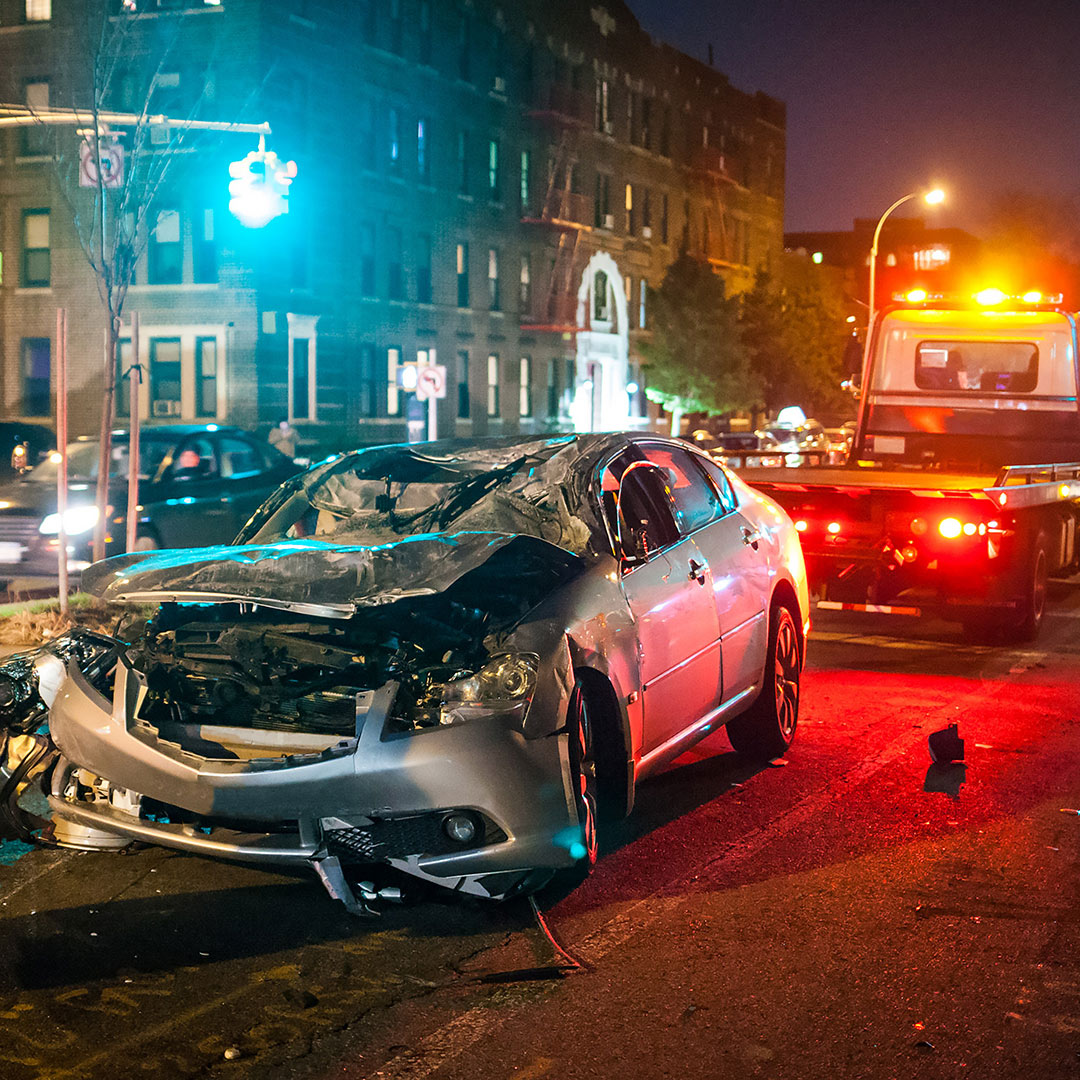 What to Expect
What is the process from injury to settlement?
After you have sustained a personal injury from a car accident, the first call you should make following law enforcement is to your personal injury attorney, El Defensor Latino. From there, your case will be carefully evaluated and you will be referred to a certified medical specialist who will treat your injuries. Our team will request the collision report and report your case to any and all insurance companies involved the same day that you choose to hire our team (as long as the paperwork is signed before 4 P.M. on a weekday).
We will help schedule your first appointment with the medical specialists and will assign you a "medical concierge;" a member of our staff who will help you to schedule appointments, guide you in regards to your medical treatment, and offer options for your injuries even if you do not have health insurance. El Defensor Latino also assists with the process of repairing your vehicle at no cost to you using our dedicated in-house Property Damages Department. We handle all paperwork related to your vehicle's repair needs, including DMV forms if the vehicle is a total loss.
Do not worry about court hearings, court dates, depositions, mediation hearings, or court expenses: We settle 93% of our clients' cases out of court. Our team only files a lawsuit on your behalf when it is absolutely necessary so you can secure the most compensation for your injuries. Contact our team to schedule your free consultation today!
Defensor Latino: L.A.'s Auto Accident Attorneys
Trust the Experts
For more than 10 years, Defensor Latino has provided the expert car accident litigation services that Los Angeles residents need. Our personal injury attorneys have a proven track record of handling and resolving auto accidents all over the state of California. We have settled more than 12,000 auto accident cases out of court with extraordinary results.
Do not let your pain and suffering go ignored: Secure the compensation you are owed by consulting with the car accident attorney at Defensor Latino today!